Christmas is Dec 25th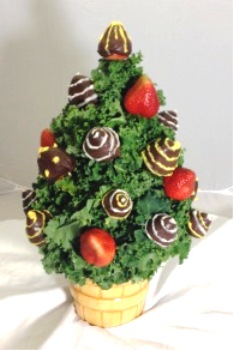 OOOHhhh Christmas Tree!!!!!
Our incredible tree is made up of .....wait for it...
24 LUCIOUS STRAWBERRIES!!!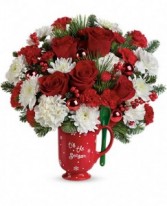 This is the Teleflora Merry Mug! It seems to be a favorite this year because the mug can be used to hold a warm cup of hot chocolate after the flowers are gone.....helping your gift last even longer!