National Boss Day is Oct 16th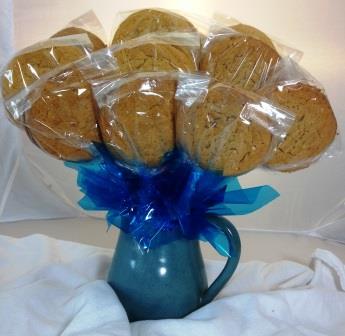 This is one of our MOST popular edibles as the temps start dropping!
This is our Cookie Arrangement of 30 cookies AND if you tell us a favorite, we'll make sure its in there! That's not even the best part.......
we put these awesome soft cookies in a
hand-made pottery mug made especially for you by TAD Pottery of Springfield!
2 Gifts In ONE!!!!
Make someone's day special for just $45.00 + Delivery!

Dan says.......
"Ordered a fruit bouquet at the last minute for my mom and they were able to get it delivered on time. It was both attractive and delicious. She reminded me that Mary Lou did her wedding flowers in 1952. Apparently a long track record of good service or they wouldn't still be in business."
Thanks Dan!!!
We really appreciate it!!