Grandparents Day is Sep 13th
HERE IT IS!
Introducing our newest
Edible Bouquet!
SEND-A-SNACK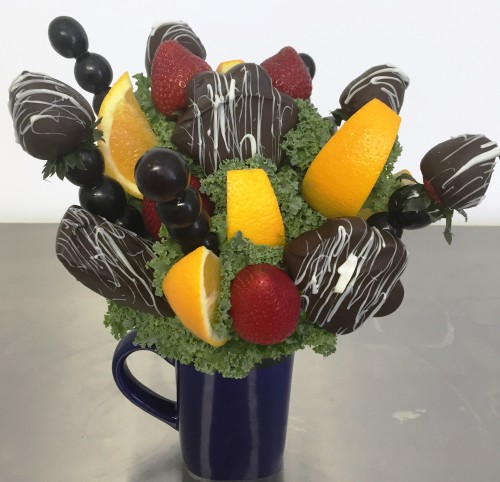 Filled with grapes, oranges, strawberries, chocolate dipped strawberries AND chocolate dipped APPLES all in a terrific ceramic mug that is both
dishwasher and microwave safe!
ALL this for just $25.00!
Just PLEASE try to give us 24 Hrs Notice!
We don't buy the fruit until we get your call.
Can't get any fresher!