Easter is April 20th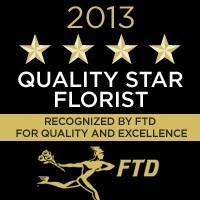 We are proud to share with our customers that Flowers By Mary Lou is not only an FTD Master Florist, but has also received the FTD Quality Star. This award is given for providing exceptional customer service by filling and delivering orders on time and exactly as requested by the customer. We are very proud of our emplyees for this acheivement!
Please join us in congratulating them for a job well done!