Home
You have probably seen Bill, our expert delivery guy, running around town in one of our vans.
We thought it might be fun to show you what he drives on his off time.
Bill is the proud owner of a 2012 Ford Mustang GT California Special.
1 of 16 made!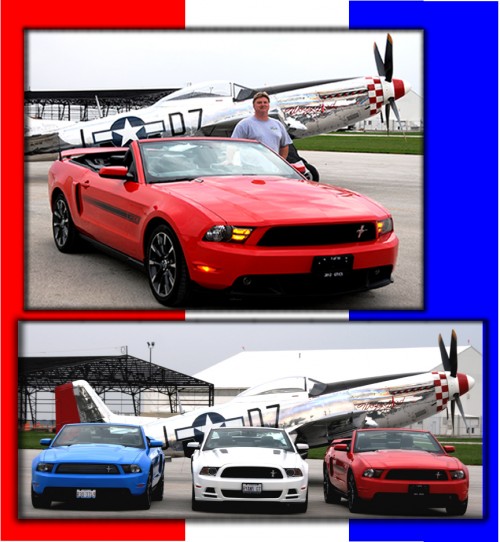 Bill joined with two other owners of these rare cars to create what we felt was a very nice tribute.
The plane is a WWII P-51 Mustang.
The other cars include a blue 2011 Mustang and a white 2013.
LORD, PROTECT THOSE WHO SERVE AND ALSO THOSE THAT HAVE SERVED.