Home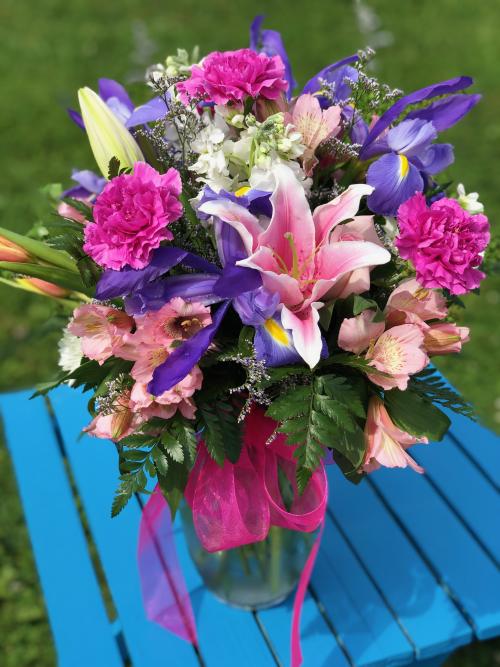 We received an order for a spring mix of flowers with color, so our designer Cathy created it and we delivered it to the recipient.
The recipient was so happy with the arrangement that she sent us a picture.
Well....We loved her picture SO much that we are going to put it on our website as a special arrangement that other's can order and enjoy!!!
So we introduce Brandi's Birthday Wish!!!
Happy Birthday Brandi!!!
From all of us at
Flowers By Mary Lou!