Birthday Flowers
Let us help you make someone's birthday REALLY special!
When you order, tell us about the recipient.
What color do they like, are they a CUB or Cardinal fan or NASCAR fan......
anything and we will design with them in mind!!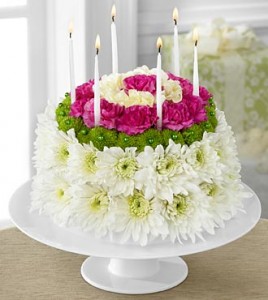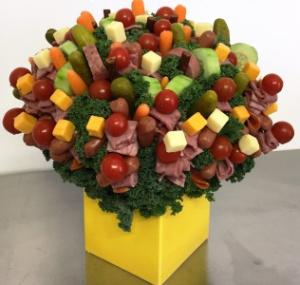 Deli-iscious
Edible Bouquet - Please give us 24 hr notice
We couldn't think of a better name for this creation. It has a variety of meats like, chicken, turkey, salami, pepperoni, summer sausage, beef weenies, ham, roast beef....PLUS pickles, tomatoes, cucumbers, cheese and carrots. WOW! Perfect party addition!!!
$60.00
Shown at $60.00
More Info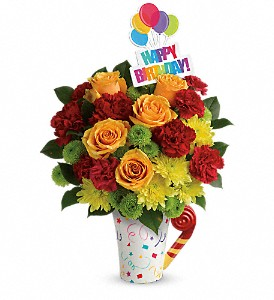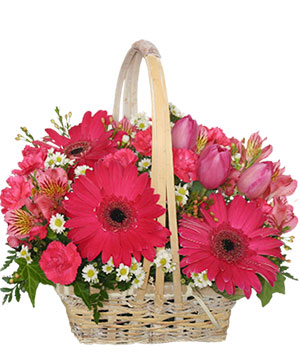 Bushel Basket of Chocolate Strawberries
Please give us 24 hr notice
We put 23 yummy chocolate covered strawberries in this beautiful Teleflora Bushel Basket container. When the strawberries are gone this container still makes a nice decorative fall container for so many other uses.
$55.00
Shown at $55.00
More Info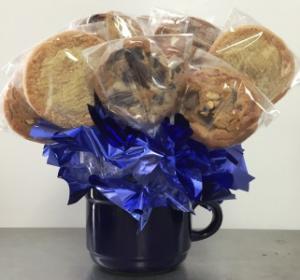 Gourmet Cookie Bouquet
NEW!! Soft, Thick and Chewy!
Our Edible Designers decided our Cookie Bouquet needed MORE! Introducing our NEW Gourmet Cookie Bouquet! Soft, thick and chewy Peanut Butter, Sugar and Chocolate Chunk Gourmet Cookies WITH the perfect cookie dunking cup! Give someone a warm feeling on a cold day!
$30.00
Shown at $30.00
More Info